Practical, Powerful Communications Training
The digital world has changed how we engage and interact with information and each other.
Develop the skills to communicate effectively now, especially online.  Webinars and live workshops stretch your perspective, sharpen your skills, and ignite your enthusiasm with practical, interactive communications programs.
"One of the best I've gone to!"
"Articulate, up-to-the-minute, thought-provoking, and fun."
"Amazing takeaways"
Inspiration. Education. Actionable insights.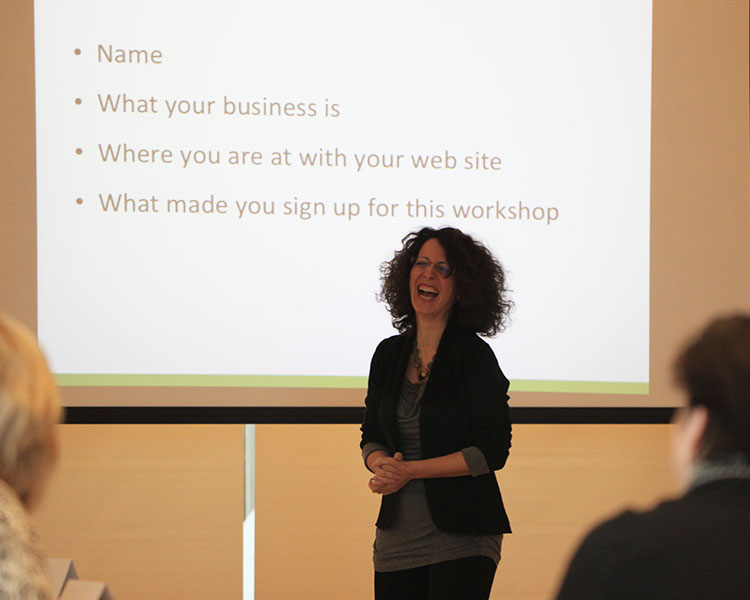 Engaging, interactive staff training workshops and talks for colleges, universities, government and other organizations up your game, especially online.  Ideal for internal training programs, communications project launches, or staff retreats.
Check out our webinars, live staff training workshop menu or contact us for bookings.
Inspiring, informative small business programs help entrepreneurs plan, launch, and communicate their businesses successfully.  Ideal for conferences and business training programs.
Check out our webinars, the live small business workshops or contact us for bookings.
Save