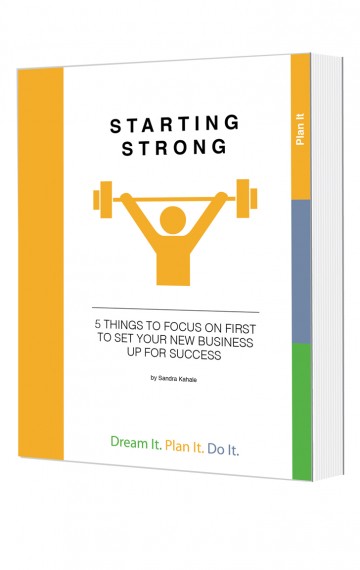 $20.00 USD
Publisher:

Sandra Kahale

Available in:

PDF

Published:

March 1, 2016
Buy Now
You've written your business plan. Now what?
As a new business owner, you've got lots to do. what should you focus on first?
This Guide shows you how to move ahead on what you really need to take your business forward. It's packed with practical tools, planning frameworks, and time=saving worksheets to help you succeed.
Hone in on essential to-do's in the five key areas of your business: Creating Value, Marketing, Sales, Operations, and Finance.
Save time and energy with a minimal approach that gets you earning fast while setting you up to be nimble and responsive going forward.
"Well organized, useful information that is directly applicable to business start-up."
"Confirmed I am on the right track and brought up some new questions."
"Good information & process pointers for moving through areas I wasn't sure how to navigate."