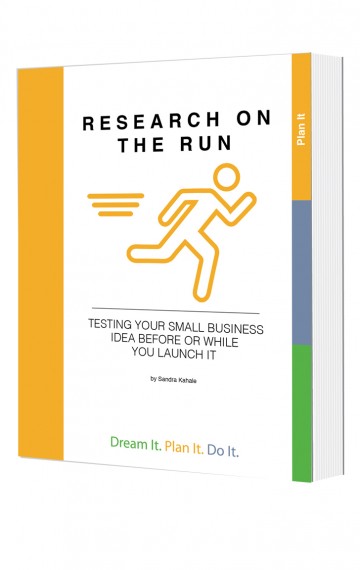 $20.00 USD
Publisher:

Sandra Kahale

Available in:

PDF

Published:

March 1, 2016
Buy Now
Thinking about starting your own business but not sure if your idea is solid?
Overwhelmed at the prospect of launching a full-blown business from scratch?
Research on the Run shows you how to get real, relevant market feedback from potential and actual customers before or while you launch your business.
A simple, 5-part framework helps you tailor your approach to your own unique circumstances and balance planning, research, and taking action.
Move your dreams forward with confidence with a step-by-step approach to getting solid market feedback you can take to the bank.
"Confirmed I am on the right track and brought up some new questions."
"Good information & process pointers for moving through areas I wasn't sure how to navigate."
"Validation options and approaches – great for doing more with less."
"Well organized, useful information that is directly applicable to potential business start-up."
Comments