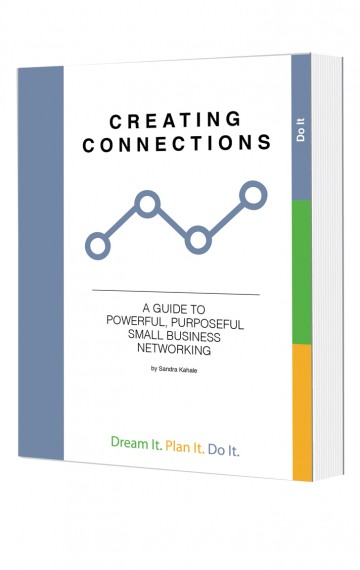 $20.00 USD
Publisher:

Sandra Kahale

Available in:

PDF

Published:

October 5, 2015
Buy Now
Tired of pointless small talk at business events?
Looking for a better return on your networking?
Ready to go from handing out business cards to really connecting?
Creating Connections: A Guide to Powerful, Purposeful Small Business Networking
Powerful, purposeful networking isn't about how many people you can meet in one night or the number of business cards you hand out.  It's about real conversations,  real connections, and giving and getting real value.
This book of 108 conversation starters will ignite your networking, create connections, and help you unleash insights into business, success, growth and more.
Includes 10 Easy Networking Icebreakers and 10 Easy Networking Exit Lines.
"Got us all talking and connecting!"
"Invigorating"
"Lively, fun, awesome way to meet other business owners,
network and get more involved"
"Fun, good way to connect"